Build Wealth the Way the Big Banks
and Wall Street Funds Do

From the desk of Jorge Newbery:
As I'm sure you know, there are many ways to profit from real estate. You can buy and hold property for appreciation. You can buy and rent or otherwise produce income from property. You can buy and renovate or improve property and then sell it for a profit. And you can accelerate your returns on all these strategies with good financing.
But have you ever stopped to wonder why the biggest institutions in the country and the world don't dominate these markets and methods? Why isn't Bank of America or any one of the many wall street hedge funds out flipping houses? They may do a little of it from time to time as needed, but they've found a much more efficient and lucrative way to earn money from real estate. They've learned that the best position to be in is that of the lender, or note holder.


Ask yourself, why do all the biggest real estate companies wind up eventually becoming lenders?
It's because there are fortunes to be made with notes, or loans, or mortgages, or trust deeds. These terms are all very similar, usually describing the same thing. They are agreements to borrow money, typically with real estate as the collateral. The big institutions hold these notes, but they also buy, sell, and trade these notes for big profits. They only get involved with the underlying property when they absolutely have to. And when they have to, they are essentially buying property at a big discount because they held the note that defaulted and they took over the property for the value of that note.
Year after year, they buy notes, sell notes, exercise their rights under those notes and then sell the property they acquired, all the while generating phenomenal profits and growing wealthier. We want to teach you how to do what these institutions do to grow their money. Fortunes have and will be made by becoming the lender and managing a portfolio of notes.
We are not the first investors to notice that there's a lot of profit to be had in note investing. There are others that have profited from doing what the banks do: Buying, selling, and trading notes. But all of the other organizations and instructors have focused on notes held by private individuals or small entities. It's a good business, but it's nothing like what institutional investors have access to.
But now, for the first time, we will show you how to get access to the institutional portfolios of loans, or notes. We'll show you how to bid on and purchase, at a discount, a portfolio of these notes from institutions. We'll then show you how to improve the notes in your portfolio and sell them at a profit or take control of the underlying properties when necessary.
This money-making opportunity can mostly be carried out from an office, which is why the big institutions employ a lot of people in offices. They are rarely out rehabbing property, dealing with tenants, or fixing clogged toilets. As you build your own portfolio of notes, you'll enjoy the same working conditions that they do.
The strategies we teach work in all economies. You can make money in up markets, flat markets, and down markets.
This is a business that you can build for decades to come. Of course, it's especially good in difficult times, like those that many people believe are about to happen.
If you have some money to invest, if you have some work ethic, and if you are willing to follow the directions we give you in this course and the coaching we offer, you could see your investments grow dramatically.
For example, let's take this property and the loan that was made on it:
The property, a 4 bedroom, 2 bath home in Yuma, AZ and was worth about $194,000 when the owners defaulted on the first mortgage. The bank was willing to sell that note to get it off their books for just $135,000.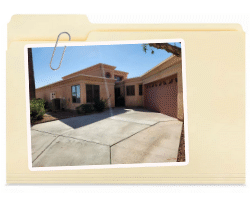 One of our students bid on it and purchased the note secured by a 1st mortgage, becoming the lender. He financed his purchase of the note, putting just 25% down. So, after paying some fees and the interest on the loan he obtained to finance the note purchase, he was into it for about $40,000. He then worked with our team to handle the foreclosure process and about six months later, the property sold at the foreclosure auction for $222,000! His profit was over $40,000! Of course, property values in the area had gone up during that time, which helped the profits, but even if he had sold for much less, it would have been a big win. What's more, he never had to take possession of the property. He never had to renovate, deal with tenants, or fix a clogged toilet, because he held the note and mortgage, not the property.
Now there are currently a lot more notes for sale on properties just like this one. In fact, right now, there are tens of thousands of non-performing notes for sale and many times that number of performing notes for sale in the United States. Some have loan balances that are higher than the one I just showed. Others have loan balances and purchase prices that are a lot lower. In fact, in some cases you can acquire a non-performing note for less than $10,000!
Some of the properties associated with these notes are in better shape than the one I just showed, some are in worse shape. Some take longer to turn a profit, while others can be turned around in just a couple of months or less. In fact, we've owned some, and many of our students have owned some, that were paid off for a nice profit in just a few days!
Here's another recent example from one of our students:
It's a property in Idaho that was worth about $135,000. But it was in foreclosure and vacant, so the lender was selling the note to get it off their books. They were willing to sell the note for $81,000. One of our students bought the note, putting down $20,250, and financing the rest. By buying the note, our student became the lender. Now it was already in foreclosure, so they worked with the servicer and the attorneys to get the foreclosure finished. Just 45 days later, it sold at the foreclosure auction for $111,560.00. After paying program fees, legal fees, and interest on the financing used to buy the note, the investor walked away with a profit of $27,621. More than doubling their money!
What if both of the examples I have shown so far had been in your portfolio? What would you be able to do with the profits?
We want to show you how to complete these transactions and many more like them.
We conduct a detailed course, sharing all of the strategies we use to purchase notes and then profit from them. The course is video-based, combined with live weekly mastermind groups and bi-monthly deal labs to review actual deals and opportunities.
It's divided into five major sections:
The People Involved in Note Transactions: In this section, you'll meet all of the people involved and learn how to interact with them to purchase notes and work to resolve them.


The Fundamentals of Lending: In this section, you'll learn the terms and vocabulary being used and review lending practices and processes currently in use. You'll become an expert in lending and note investing.


10 Steps to Profiting from Institutional Note Investing: In this section, we'll walk you through our proprietary system for finding, buying, and profiting from institutional notes. This system has been honed over the last 15 years and is being released in all its detail for the first time.


Deal First Aid: Every deal is different and there are occasionally bumps in the road that could derail your profits if you don't know what to do about them. In this section, we'll cover all of the potential surprises, however rare they may be, and show you what to do to get your deal back on track if they happen.


Build a Business: We'll share with you how to manage many deals at once, profiting from a portfolio of loans, rather than just one at a time.


In addition you'll get these bonuses...


A Fast Start Guide: For those who learn best by doing, we'll show you how to quickly jump in and get things started.


A Written Manual: All the notes and tools contained within a written manual you can refer to again and again.


Tools for Note Investing: Spreadsheets, guides, deal flow charts, and more.


A One-on-One Coaching Session: Set your goals, map out your path, and get expert advice from one of our deal mentors.


Weekly Master-Mind Sessions: Each week, join fellow students to discuss specific topics from the course.


Bi-weekly Deal Labs: Get the creative juices flowing by reviewing completed deals each week. Strategize what could be done on active deals and notes being offered.
Certification?

In this course, you'll have the opportunity to become a certified partner of preREO™, the nation's leading marketplace for the sale of non-performing mortgages. By completing the entire course, including the short exams for each module, and then completing your first two deals, we will certify you as a Master Note Investor and do the following for you:


Refund your investment in this course! As a partner of ours, we don't feel that you should pay for the training, so we'll refund the tuition.


Invite you to our insider mastermind investors groups where you can see deals getting done and network with people that are doing it.


Give you priority bidding privileges on PreREO.com


Give you discounts on fees and future events.
Once certified, you may also be able to earn additional money as one of our affiliates or coaches.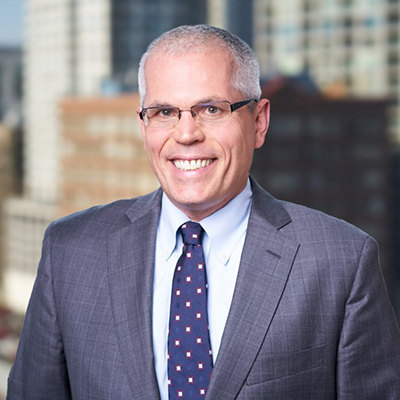 Founder and CEO,
Jorge Newbery

A prolific real estate investor, Jorge Newbery began buying distressed mortgages at discounts during the mortgage crisis in 2008. His primary intent at the time was to offer struggling families sustainable solutions to stay in their homes. But he quickly realized that the majority of notes were held by institutions that were not willing to sell to private investors. So he went to work on figuring out how to unlock access to these assets.  

Over the last decade, Jorge has developed relationships with institutional investors. He has worked with them to create solutions that give private investors access to buy discounted mortgage notes from these institutions. He has formed a trust to solve several issued that prevented institutions from selling to private investors. He built a servicing company that specializes in working with these assets. He bought thousands of notes and developed systems for working them out in profitable ways. He organized two law firms that specialize in the strategies he uses. He developed an online marketplace for these institutional assets. And he has begun teaching his methods and strategies to other investors.

His work is changing the note investment landscape, mitigating losses to lenders and accelerating returns for local investors. The details of the systems he has developed are now incorporated in the Master Note Investor Certification Course.